Staff
Japanese Winery Visit in Kyushu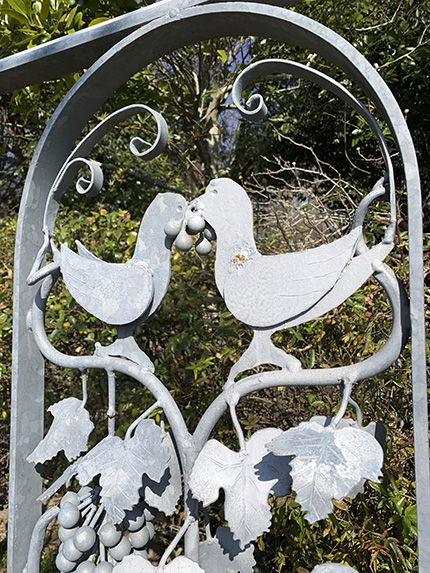 Greetings! I am Kenichi Asaga from the Marketing team at Park Hyatt Tokyo. I recently travelled to Kyushu with Kozue's Chef de Cuisine, Kenichiro Ooe and our Executive Chef, Ronan Cadorel.
The purpose was to visit prominent Japanese wineries in the region to collaborate with for the upcoming Masters of Food & Wine promotion at our signature Japanese restaurant, Kozue. This will be our first Masters of Food & Wine event of 2019 that will take place this spring.
Please click here for more information.
Masters of Food & Wine is a seasonal culinary and beverage event that is hosted at Park Hyatt hotels where local residents and visiting connoisseurs are able to engage with our award-winning chefs, sommeliers, and specialists.
Chef de Cuisine, Chef Kenichiro Ooe, hand-selected wines to pair with seasonal Japanese ingredients for this special Kyushu promotional menu from Ajimu, Tsuno and Kumamoto wineries. I along with Chef Ooe, Chef Cadorel and our wine sommeliers visited each "Master" in the wineries in Oita, Miyazaki and Kumamoto Prefecture.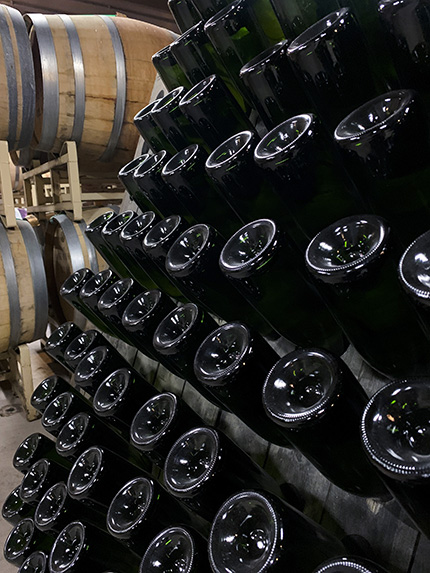 The first winery we visited was Ajimu Winery in Oita Prefecture where it is surrounded by mountains and is one of the few grape harvesting regions in West Japan. The winery is well known for its different wine grape varieties. They have also received 6 gold medals at the Japan Wine Competition.
We were given a tour of the vineyard and factory by the Factory Head of Operations/ "Master", Mr. Koji Furuya. What really left an impression on me was how he could switch from being warm and friendly to a serious professional when explaining the wine-making process to Chef Ooe.
He explained that they used the same Champagne-making method of double fermentation for their Ajimu Sparkling Wine that I was fortunate enough to taste. It was delicious and fruity with a sweet aroma of toast. The thin, delicate bubbles made it ever so refreshing.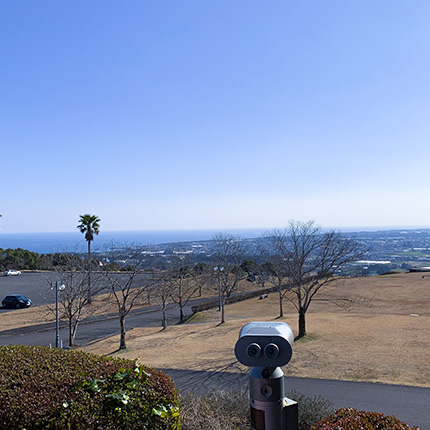 We then left Ajimu winery to head out on a 3 hour drive to Miyazaki Prefecture to visit Tsuno winery, which is located inside the famous Osuzu mountains. The "Master" who guided us around the winery was President, Mr. Seiji Akao. He explained that due to the heavy rain and the number of typhoons that hit the region, they begin the grape harvest earlier to avoid the weather constraints.
Their philosophy is to harvest "the best grapes to create the best wine" and they continue to strive to do so regardless of any obstacles they face. As a result of their passion and dedication, their wines have been placed in 1st and 2nd place in the global wine encyclopedia, Wine Report.
We were then allowed to taste their wines in the restaurant inside the winery. Their unfiltered Chardonnay was the most impressionable to me as it had so much depth and flavor.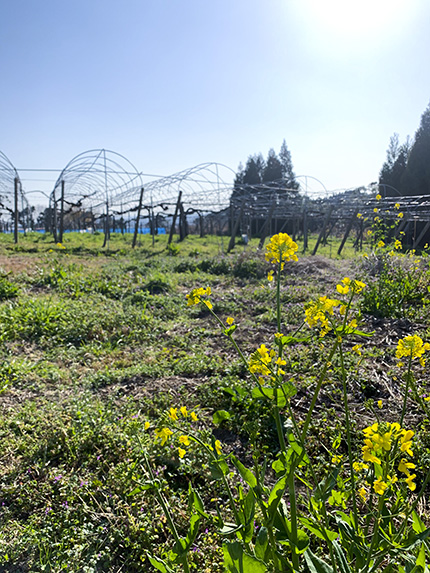 After our visit to Tsuno winery, we departed back to our ryokan. We had left on the first flight from Haneda airport that morning but the day went by so quickly. It took around 5 hours by car to get back to the ryokan by the Ushibuka port. Unfortunately, when we finally arrived, it was past the dinner time service. I was so incredibly touched that the ryokan staff organized it so that we could eat the dinner that was prepared for us in our rooms.
They prepared a huge feast for us with Miyazaki beef sukiyaki and various local fish. They were so considerate that they even made individual rice balls before the rice got cold as they were not able to re-heat the rice cooker.
I felt that they were also worthy of the title of "Master", as they truly defined the meaning of hospitality to us all.
The next day we went to Kumamoto winery. Please read part 2 of my blog in the following weeks.
Kenichi Asaga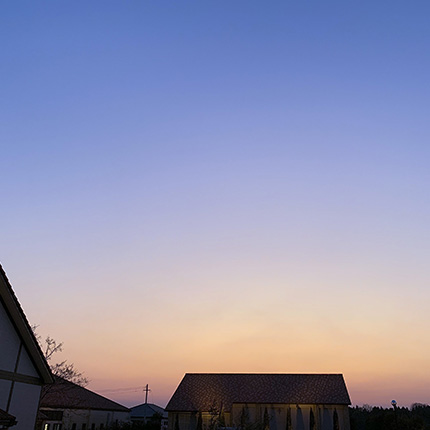 Park Hyatt Tokyo is excited to announce this year's first Masters of Food & Wine event featuring Japanese wines from the Kyushu region at our signature Japanese restaurant, Kozue.