Steffan Heerdt
Culinary Journey to Miyagi Prefecture <Part 2>
Greetings from Park Hyatt Tokyo.
Thank you for reading Part 1 of my Miyagi Blog.
The next morning I woke up and headed straight to Ishinomaki Port. It was heavily damaged during the earthquake in March 2011 by the tsunami but it was rebuilt and is now one of the leading ports in Japan.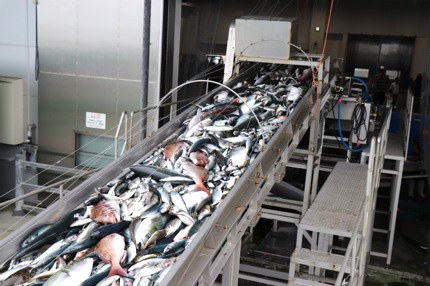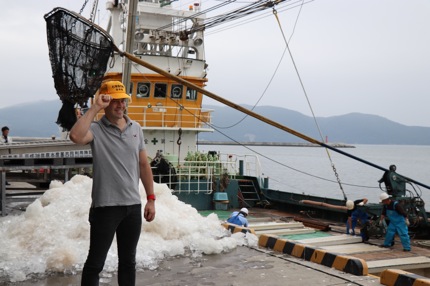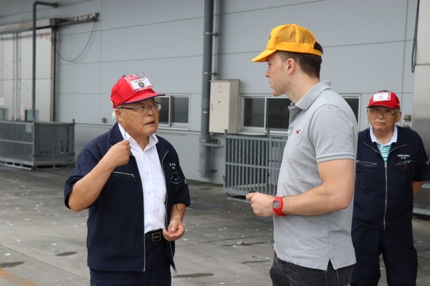 I was very lucky to meet with the President of the port, Mr. Suno, and he gave me a tour of the facilities. I was able to see boats transporting large amounts of fish to the fish auction at the market held inside. From there, I learned that the fish is then sent off to the fish markets all around Japan such as to the famous, Tsukiji Fish Market in Tokyo.
After leaving the port, I was able to live out a dream of mine and went to Minami Sanriku to fish for scallops. I was taken on a boat into the open water and was shown how scallops were cultivated. The baby scallops were originally brought over from Hokkaido and cultivated in Miyagi. The water was rich with sea life and during the boat ride, I was told again about the devastation of the tsunami in 2011, and how all of the fish farms were all washed away in the water. All of the hard work was simply just washed away in one day. This did however give them a chance to construct a new bay and grew a new natural cycle of seafood and the fish farms were able to be spaced out more than they were previously. We stopped to pull out the cultivated scallops straight from the water and I was able to experience tasting a fresh scallop right on the boat. It was the most delicious scallop I have ever had.
I left with a heavy heart leaving this area as it made me realize how hard it must have been for the producers and fishermen of Miyagi to rebuild after the earthquake and tsunami.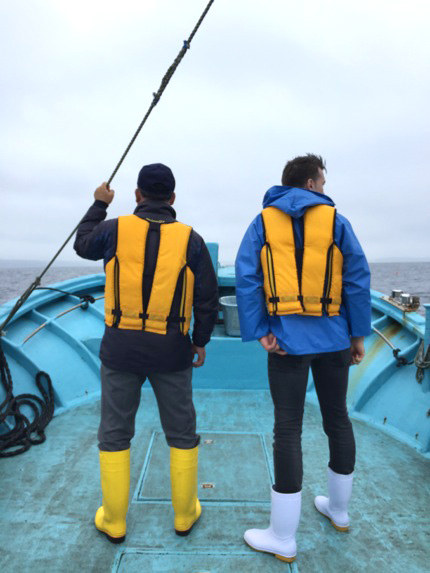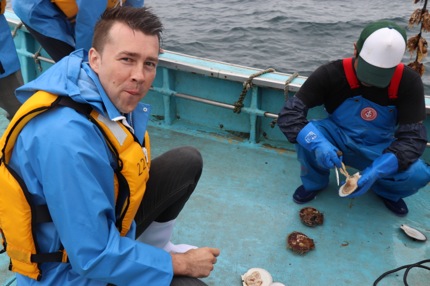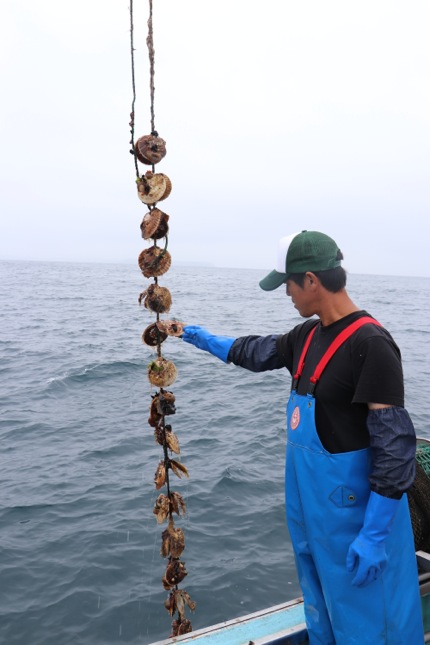 I was then taken to my last meeting of the trip, Akiu Winery, where they produce apple cider and Japanese wine. I met with Mr. Mouri, who spoke fluent English as he studied in the US when he was younger.
He told me that the reason why he started making apple cider was because there are many farmers in Miyagi that have an abundance of apples but there are not many places to sell them. He wanted to help their business and to contribute in boosting the economy in Miyagi, which I found very admirable. The apples that are used in the cider are Miyagi Sour Luge, Fuji and Jonagold. The cider is hand bottled at the winery and they produce 50,000 bottles a year. They distribute mostly in Miyagi but also to sushi bars in Kyoto and Tokyo as they have been told that it goes better with sushi than beer.
After witnessing the bottling process of the cider, he took me outside and showed me his vineyard. He used to have a vineyard before but it was destroyed in the tsunami. He said that Miyagi was never considered to be an ideal area to grow grapes but in 2014, he purchased the new vineyard, where he has planted different grape varietals in order to see which grape grows and tastes best.
We had a tasting of his koshu wines back inside and they were really quite delicious. I sincerely hope to see his wine business grow in the years to come.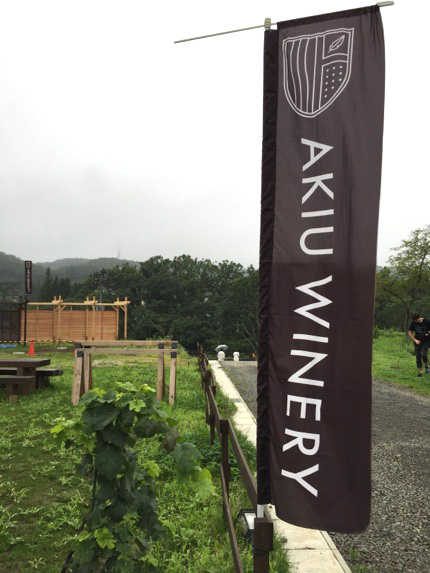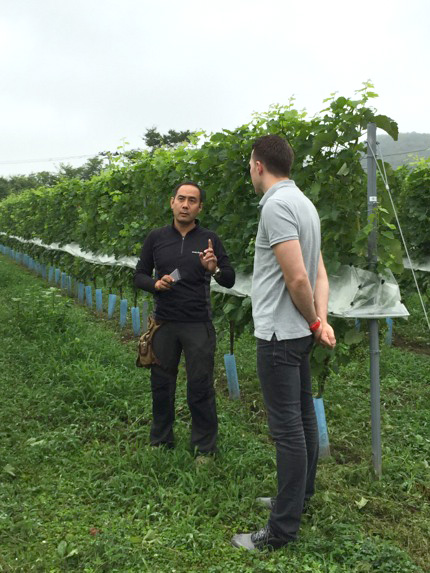 I was very sad to leave Miyagi as it was a very special and moving trip for me and I had met and listened to such inspiring stories from such incredible and caring people. I look forward to using their products not only for the upcoming Miyagi promotional menu at New York Grill from October 16th until the 22nd, but throughout the time I live and cook here in Japan.
Steffan Heerdt
Chef de Cuisine, New York Grill & Bar