Yasukazu Yokota
Brewed Grape Cocktails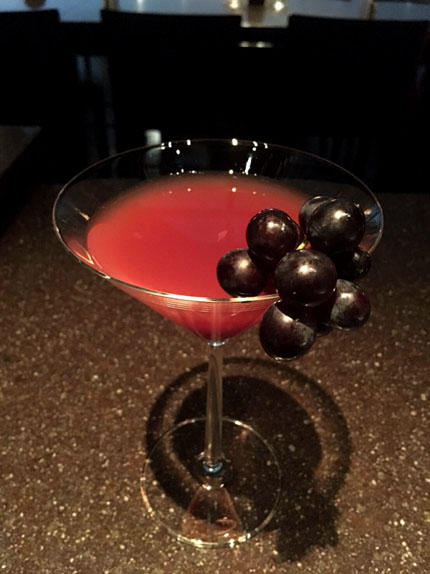 Greetings from Park Hyatt Tokyo. I am the Beverage Manager, Yasukazu Yokota.
I first introduced our original brewed grape cocktails around this time last year and am happy to announce that they will be back again this year at New York Bar.
With the help and support of the wineries in Japan, the first brewed grape cocktail we are serving is made with the pure Burgundy variety, Pinot Noir. Due to the favorable comments we have received from our customers, the volume of our stock is almost running out. Starting from tomorrow, we will also start serving the popular Italian grape varietal, Sangiovese.
Since the weather has been favorable and the grape harvest will be slightly earlier this year, we will be using black grape varietals in our cocktails in September and Japanese koshu grapes in October. We also plan to use the Tempranillo, Syrah and Grenache varietals some time later.
We have prepared the brewed grape cocktails to the best of our ability so that there is no unnecessary odors mixed in the process so that one can get their fill of the unique acidity and robust aroma of the grapes. With the dedication of the producers harvesting these transcendent grapes varieties, we proudly invite you to savor these special seasonal cocktails while listening to spectacular jazz at New York Grill and Bar for a blissful evening.
*The availability period of each cocktail may be subject to change. Please ask our staff of the availability when you order.