Staff
Jungle Smash Cocktail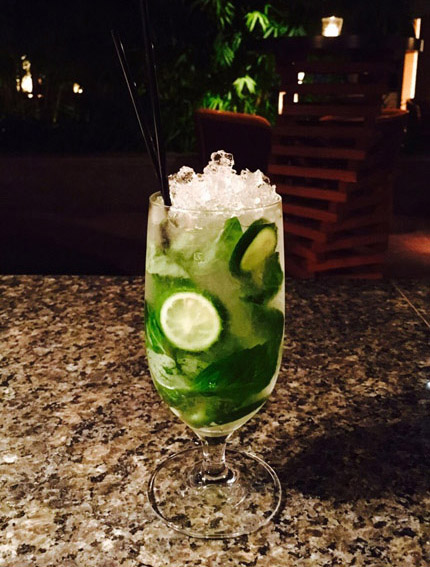 Greetings from Park Hyatt Tokyo. I am the Beverages Manager, Yasukazu Yokota.
I am pleased to announce that from June 1st, we have a new beverage list at The Peak Bar which includes Japanese sake, shochu and wine. We also have a selection of cocktails that are mixed with Japanese sake and shochu.
I would like to introduce our new summer creation cocktail, "Jungle Smash". The base of this drink is ginger shochu from Kochi Prefecture mixed with ginger, basil, sudachi (Japanese green citrus fruit) and champagne.
We welcome you to try our new cocktail and savor these refreshing flavors with the elegant taste of champagne that is perfect for summer time.
Recipe
Ginger Shochu
Champagne
Sudachi
Basil
Syrup
Shoga Sco