Federico Heinzmann
Tsukiji Market, one of my favorite spots in town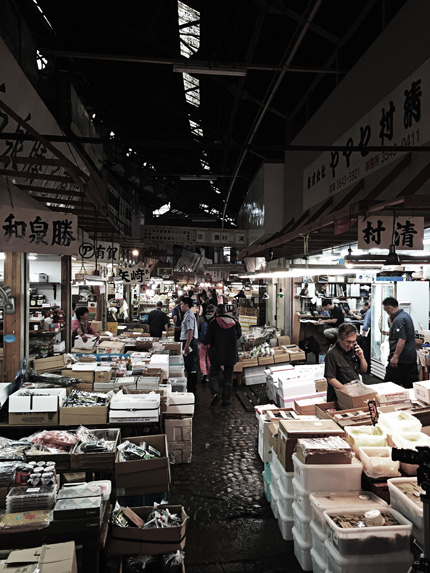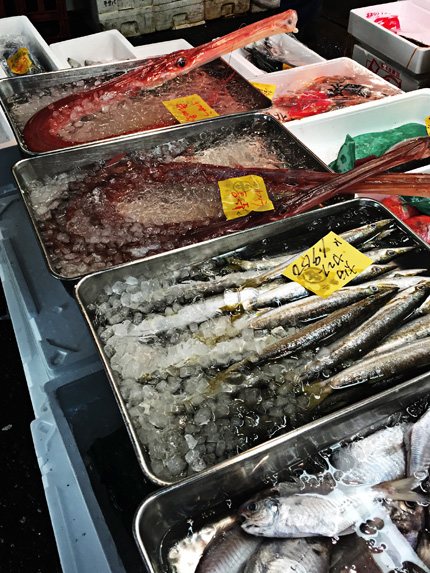 The Tsukiji market is one of those places where I usually end up going every time I need to think about new menus and seasonal items from the sea. I enjoy it more and more every time I go there because I have the feeling that everyone who loves food should not miss it.
What can I tell you that has not already been said about Tsukiji?  What makes it interesting to even those who do not eat fish? Why would people choose to wake up earlier than sunrise, grab a taxi, queue for one or two hours and wait for the doors to be opened to witness a tuna auction? 
These questions are too broad for only one answer but whatever your reason is, let´s start with some facts about Tsukiji market.
The market is best known for being one of the world's largest and busiest fish markets, handling over 2.000 tons of marine products per day and is one of the biggest tourist attractions in Tokyo.  The number of visitors has increased so much over the recent years that it has become a problem to the course of the market's business. 
This inner market is always full of many kinds of fresh fish and other seafood, but the busy atmosphere is mainly from the scooters, trucks, sellers and buyers walking and talking, and even sometimes yelling and bustling around.
I definitely encourage you to visit the outer market as well as the inner market.  The outdoor area consists of a few blocks of crowded small retail shops and restaurants along narrow lanes where you can even smell fresh veggies and big colorful fruits. This is a paradise for those foodies who are not scared to try anything. 
Get engaged in small talk with the sellers and visit the kitchenware and knives shops.
Last but not least, do not leave without trying a fresh sushi breakfast or lunch at one of the many local restaurants that are spread all over the area.   Trust me, as a chef I can promise you that it won't disappoint !
 
How to get there:
It is near the Tsukijishijo Station on the Oedo Subway Line. Alternatively, it is a five-minute walk from Tsukiji Station on the Hibiya Subway Line. The closest JR station is Shinbashi, where you can reach the market in about fifteen minutes.
Hours:
Outer Market: May vary but typically from 5:00 to 14:00
Wholesale Area: Open to visitors after 9:00am
Tuna Auction: Open to visitors from 5:20am to 6:15am (restricted to 120 visitors)
Closed: Sundays, national holidays and some Wednesdays