Yasukazu Yokota
Blossom March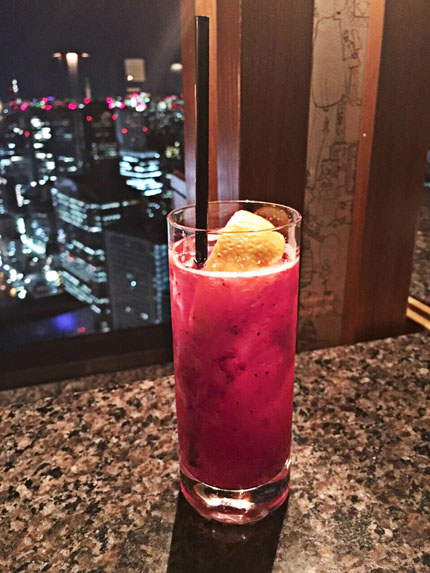 Greetings from Park Hyatt Tokyo. I am the Beverages Manager, Yasukazu Yokota.
At this time, I would like to introduce a seasonal non-alcoholic cocktail, "Blossom March" at The Peak Lounge & Bar.
The inspiration from the bartender who created this was the Japanese spring flavor of cherry blossom flavored sweet white bean paste known as "sakura an".
Instead of using syrup we blend the delicate sweetness of the cherry blossom leaf-infused sweet white bean paste with the slightly bitter "shiso" juice and fresh strawberries. The combination of these ingredients with a hint of the famous Japanese citrus fruit, "hyuganatsu" makes for a perfect refreshing Japanese "wafu" flavored drink.
We welcome our foreign guests and visitors to try our special non-alcoholic "wafu" cocktail this spring time at The Peak Bar & Lounge.
Please see the ingredients for the "March Blossom" below.
4 pieces of strawberries
2 tablespoons of Sakura An
60 ml of Perllia juice (Shiso juice)
1 cup of soda water
1/6 or 1 piece of Hyuganatsu orange