Federico Heinzmann
Valentine's Day Special Dinner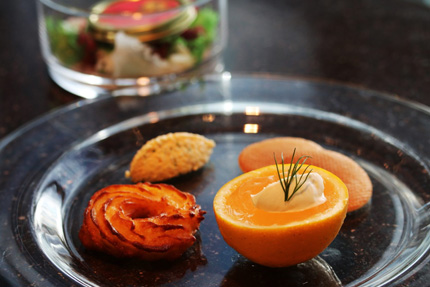 We celebrate all special occasions at New York Grill & Bar, but one of my favorites is definitely San Valentin.
We love seeing couples enjoying champagne and the unique set menu, surrounded by the bright lights of Tokyo in the background.
Our kitchen service is paced so that everybody can feel relaxed and comfortable with their loved ones on this special evening.
As a chef, I am very happy to be able to cook this unique dinner on this very special date.
From all of us at New York Grill, we welcome you to experience this very special dinner this coming Valentine's Day.