Staff
Girandole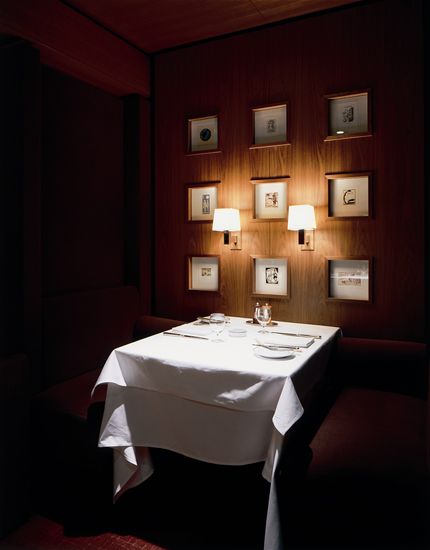 Greetings from Park Hyatt Tokyo, I am Nobuyuki Kondo, Manager of Girandole.
At this time, I would like to introduce the seating options at our restaurant.
The window seats are very popular at Girandole for the spectacular view from our high-rise restaurant which is located on the 41st floor.
There are also a lot of requests to be seated by the entrance, as patrons enjoy dining in the spacious atmosphere created by the high ceilings. We are able to seat many guests and large groups in this area and we graciously welcome families and groups of friends to dine there.
Ex Libris is another dining area at Girandole that is designed to be a semi-private area, ideal for those who would like some solitary time to read a book, or to enjoy a quiet dinner for two or with a small group of friends.
There are two course menus that change monthly, to choose from during dinner time at Girandole. We strongly recommend Le Menu Degustation, a 4-course dinner including an appetizer, soup, meat dish and dessert. The menu is aligned with dainty flavors that will immerse you in the full senses of the season.
On behalf of my staff, we warmly welcome you for a relaxing and elegant dining experience at Girandole.
Weekdays are less crowded than the weekends, therefore we suggest guests to contact us then for any seating location requests. Should you have any questions or inquiries, please do not hesitate to contact us.
Girandole Manager, Nobuyuki Kondo