Staff
Countdown Lounge with DJ SARASA at The Peak Bar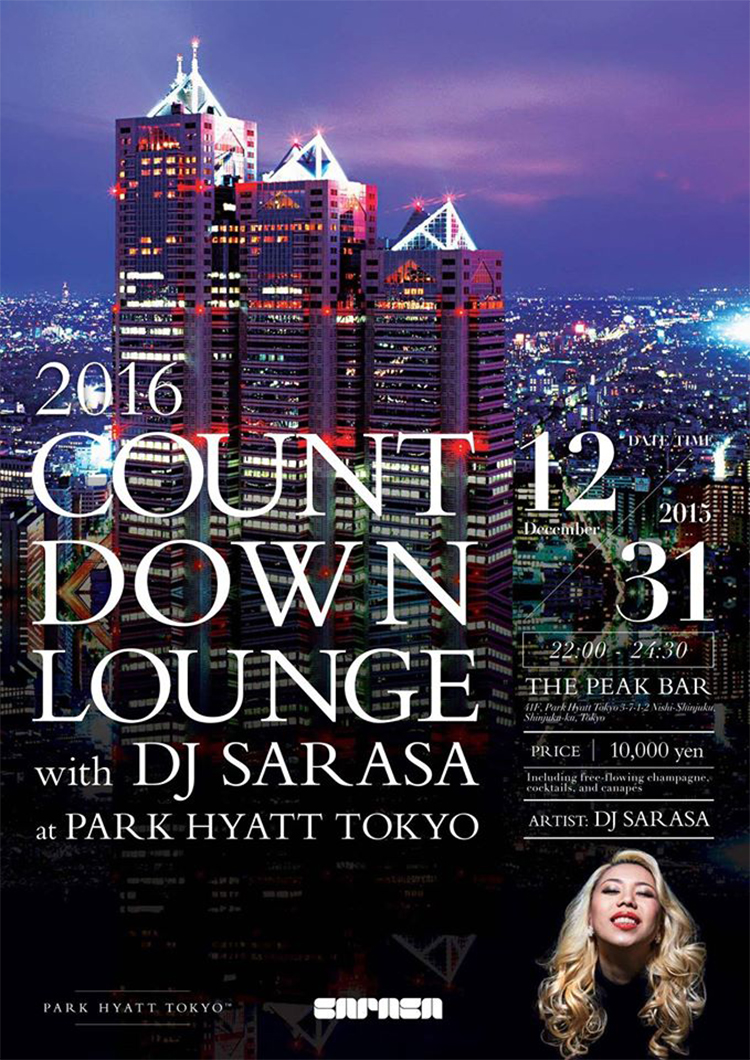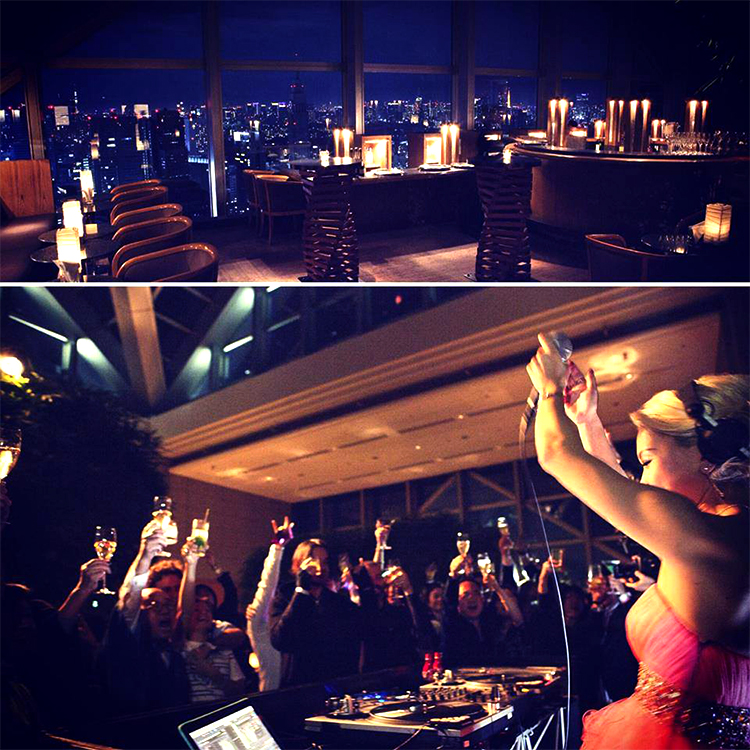 The Peak Bar had its very first New Year countdown lounge event with a special live DJ set by internationally acclaimed, Tokyo-based artist, DJ SARASA.
The event gained much attention from local and foreign press in Japan and as a result, was fully booked with reservations.
The night started off with DJ SARASA playing smooth groovy beats, which created a comfortable and elegant ambience as people started walking in and took their first look of the breathtaking night view of the picturesque Tokyo city lights from the 41st floor.
As the room filled up with lively chatter and the guests were enjoying the free flowing champagne, cocktails and canapés, the music gradually transitioned into more upbeat tunes.
By the time the MC called out for the united countdown, a large crowd had formed by the front of the stage, demonstrating how mesmerized everyone was with the "feel-good" music selection and atmosphere created by DJ SARASA that night.
All in all, it was a successful event and a great way to start off the New Year.
The Peak Bar offers Twilight Time from 5-9 pm every night where you can enjoy free flowing drinks and canapés for only 5,000 yen per person. From Wednesday to Saturday, a live DJ performs from 6-10 pm.
From all of us at Park Hyatt Tokyo, we wish you a prosperous 2016.
[ International PR manager Kathy Konno Knowles ]