Manabu Ichizuka
Chef's Journey – A Trip to Tokushima to Meet Local Producers
Greetings from Park Hyatt Tokyo. Executive Sous Chef, Ichizuka here.
It's not uncommon for our chefs to go to the source and meet with the producers of the ingredients we use. This time, it was my turn and the destination was Tokushima prefecture in Shikoku where an abundance of quality food from the sea and mountains is available from early August.
As soon as we stepped out of Tokushima airport — a one hour flight from Haneda — sunshine and the scent of summer surrounded us.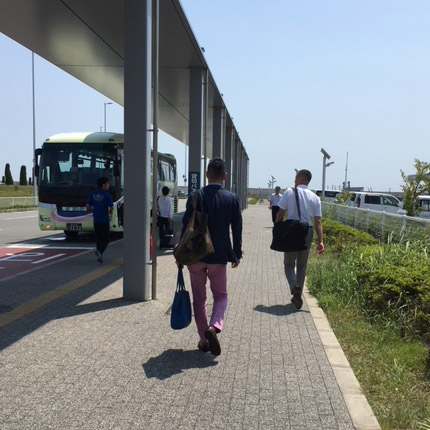 Mr. Kitano
Our first appointment was to meet Mr. Kitano in Komatsushima city — around an hour's drive south from the airport — who produces a premium rice variety called Kamioji Tokusenmai. A specialty rice farmer, he has won environmental conservation agriculture competitions and has received awards for his sustainable farm practices. He produces pesticide-free rice in an idyllic landscape where the water flows from Mt. Tsurugi — the sacred mountain of the Shikoku range — all the way to the watermill housed here which is then used to irrigate the rice paddies.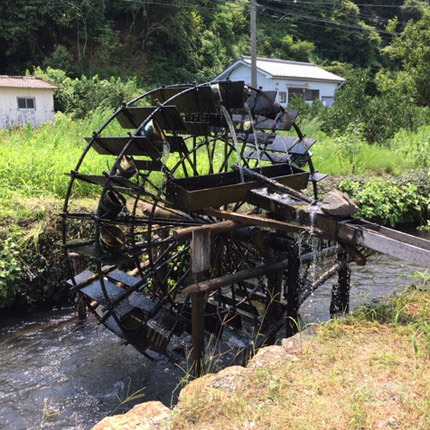 As we walked through the rice fields, we spotted snails and other insects; confirming the rich biodiversity of the soil and its environment. We then finished the tour with delicious o-nigiri (rice balls) prepared by locals.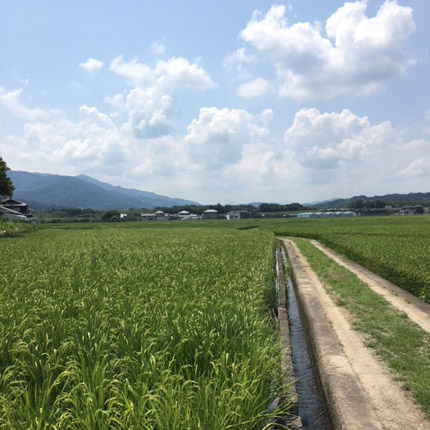 Wadajima Fishing Cooperative
Next, we headed to Wadajima Fishing Cooperative located at the fishing port to watch the drying process of whitebait — the tender and edible delicacy. The whitebait sourced from this area is larger than usual with a deep flavor.
Kashiyama Farms
Without a break, we then headed to Kashiyama farm – a next-generation operation with state-of-the-art equipment — which mainly produces tomatoes and green vegetables. Mr. Naoki Kashiyama, who serves as representative director, returned to Komatsushima after learning farming practices in the US. He incorporates soil analysis and has invested in sophisticated greenhouses while still adopting traditional farming methods with an emphasis on attention to detail, inherited from his father. One of his main goals is to make effective use of plant residues after harvests by using them as fertilizers. He is also heavily involved with revitalizing local areas.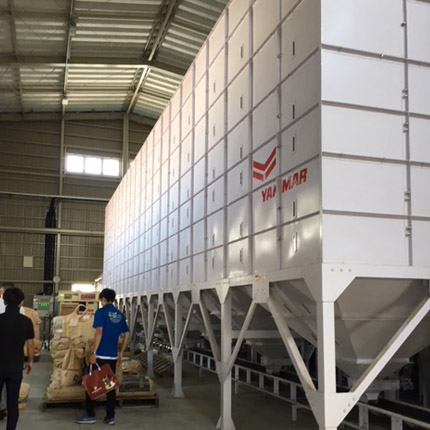 In addition, Mr. Kashiyama has an interest in passing his knowledge on by investing in the young, some of which are foreign workers who will then maybe have the skills to manage their own farm someday. Some of these workers will also have the option to go to Vietnam where Mr. Kashiyama runs another farm too. I was impressed with his ways of empowering trainees with skills and to provide them with a future work opportunity.
Hamada Farm
Our next brief stop was Hamada farm that produce beautiful, plump shiitake mushrooms that need great care and time.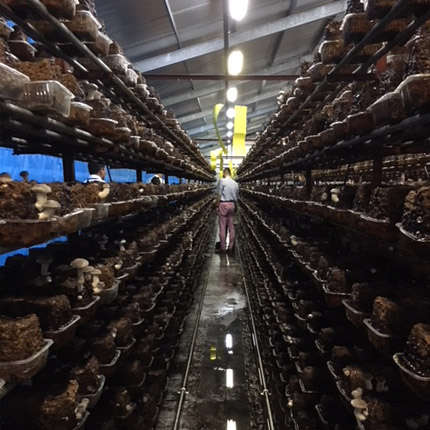 Misono Farm
I then met with Mr. Niki, who used to be a pastry chef. He raises free range chickens and uses the eggs to make delicious puddings. In addition, he farms natural blueberries and kiwis which also come in handy for desserts.
On this day, the producers and managers who support the local economy got together for a social gathering and to exchange information, which we joined.
Komatsushima Fishery Cooperative Association
The next morning, I ventured to the Komatsushima Fishery Cooperative Association. Here, I could really feel the calm and laidback atmosphere of the port town. The coast of Tokushima prefecture is rich in minerals and nutrients, a result of the abundance of fresh water that flows into it from the Yoshino River.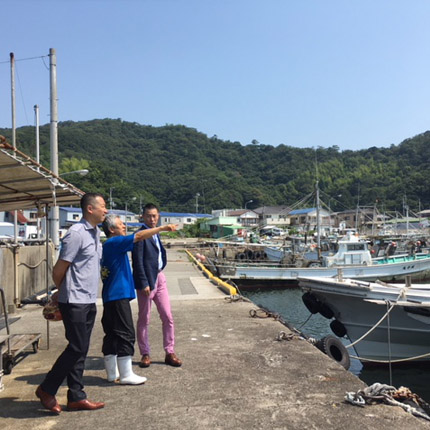 This rich ecosystem serves and feeds the pike conger eels which we saw, as in the photo below. Hamo or pike conger eel is a summer dish in Japan but the farmers here were keen on promoting it as an autumn dish too.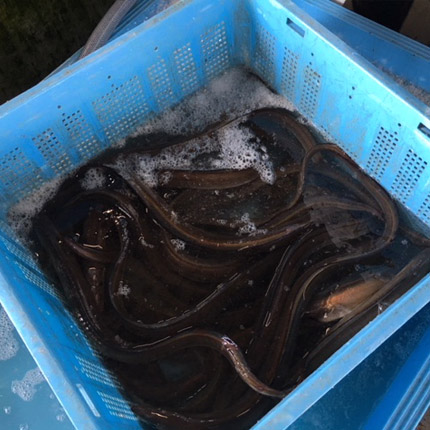 There was a similar story here with a shortage of future successors to maintain the fisheries and farms that are so unique to Japan. I realized that we really need to continue to support them.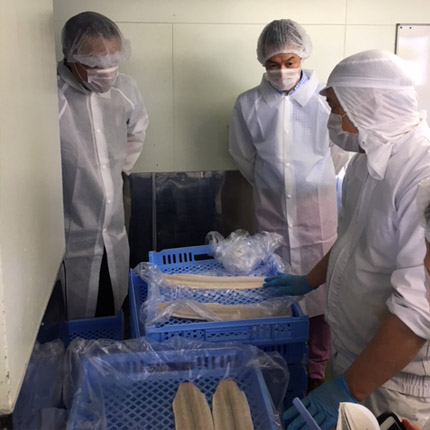 Hama Soy Sauce Brewery
Our final stop was the Hama factory which crafts small-batch soy sauce and miso products using traditional methods in large cedar barrels, which you can see in the photo below. Run by a husband and wife team, Mr. Hama worked in a sake brewery before and incorporates some techniques here for some products. Hama factory also produce a variety of soy sauces that have been developed to suit modern lifestyles but it was their approach to reducing waste that stuck with me. They distribute the residue from the soybeans to local organic farmers who then use it as a natural fertilizer. Here, again I saw a glimpse of the sense of community.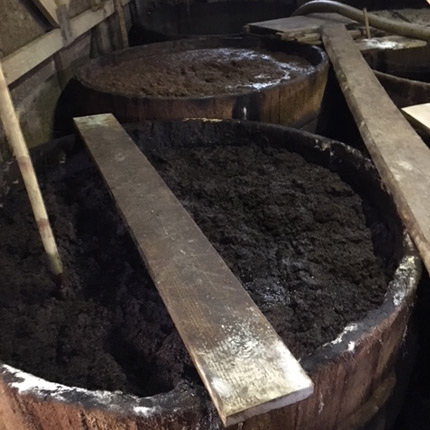 Although my visit was jam-packed, I really felt the passion of the producers' as well as the power of the local Tokushima produce, blessed by the rich nature surrounded by mountains, rivers and the sea, and the belief of the people. This was the third time I visited Tokushima, and it was another trip to discover new charms of Japan.