Thomas Angerer
Porcini risotto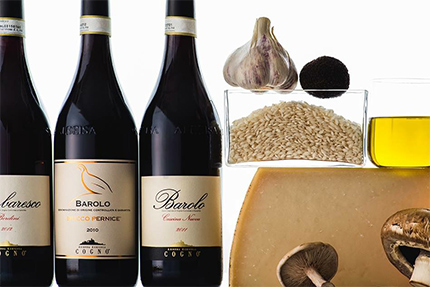 INGREDIENTS
| | |
| --- | --- |
| 50g | butter, plus extra to serve |
| 1ea | onion, finely chopped |
| 300g | superfino carnaroli rice |
| | White wine |
| 20g | dried porcini mushrooms, soaked in warm water for at least 20 minutes |
| 1litre | hot chicken or vegetable stock, preferably home-made |
| 2tbs | olive oil |
| 1ea | garlic clove, finely chopped |
| 200g | porcini mushroom |
| 20g | finely grated parmesan |
| 4tbs | chopped parsley |
| | Salt and fresh ground black pepper |
METHOD
1) Melt the butter in a heavy-based casserole over a medium heat. Add the onion and cook slowly for five to seven minutes until soft.
2) Add the rice and stir for a few minutes until heated through and well-coated with the butter.
3) Stirring continuously, add the white wine and cook for a few minutes to allow the alcohol to evaporate.
4) Drain the dried mushrooms, squeeze out any excess moisture and add them tothe rice.
5) Add a ladle of hot stock and stir until absorbed. Continue to add the stock a ladle at a time, stirring continuously, until all the stock is absorbed – about 15-17 minutes. When cooked, the rice should be al dente – tender but firm in the centre.
6) Meanwhile, heat the oil in a large frying pan over a medium heat. Add the garlic and gently fry for a few seconds until transparent, taking care not to let it colour.
7) Add all the porcini mushroom and season with salt and pepper to taste. Fry for about five minutes, stirring, until the mushrooms start to release their juice.
8) When the rice is cooked, stir in the mushrooms. Leave to stand for one minute.
9) Add the extra butter, parmesan and parsley, stirring vigorously with a wooden spoon. Season to taste and serve.