James Holehouse
Respect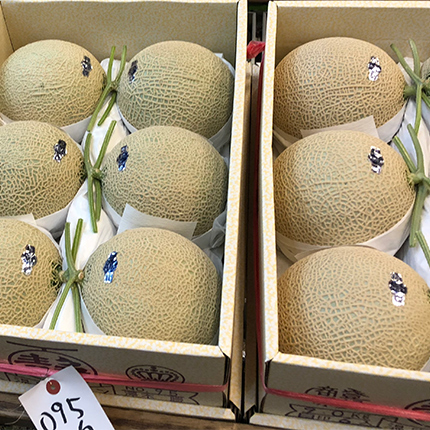 A stack of beautiful musk melon sit in front of us. Perfectly round, a fine mesh of veining on the outside, the crisp "T" shaped stems all pointed in the same direction. Deep guttural yells are barked by a man on a low pedestal, people surrounding him rapidly flash their hands in front of them, their fingers constantly shifting, but they don't say a word. This is the organized chaos of a fruit auction at Tsukiji market, a fascinating site to see, especially for a chef. Each day premium fish, fruit, and vegetables come in from all over Japan and abroad and are sold to suppliers, restauranteurs, and chefs.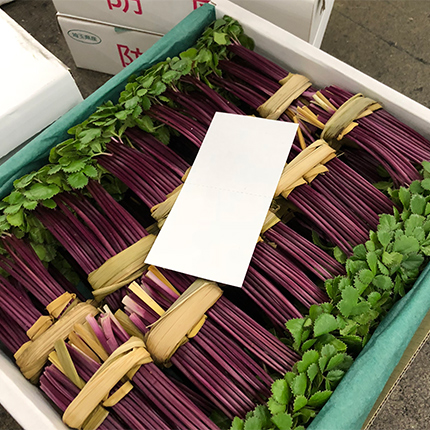 This morning, Chef Steffan of New York Grill, our purchaser Taguchi-san, and I woke up extra early (5am isn't such a big deal for a pastry chef) to venture to Tsukiji and Ota markets, to meet with some of our loyal and knowledgeable suppliers. Walking through the massive warehouses, trying to keep up with our guide and out of the way of the dozens of zigzagging forklifts and powered delivery carts, it was impressive to see the rows upon rows of different produce. One of the reasons I wanted to come, being new to Japan, was to really see what is in peak season right now, and get a better understanding of the produce that is grown here in Japan. Right now, along with it being strawberry season, the citrus fruits are delicious. Mikan, hyuganatsu, dekopon, blood orange, yuzu, kinkan, setoka: all distinct in flavor profiles, sweetness, juiciness, and color.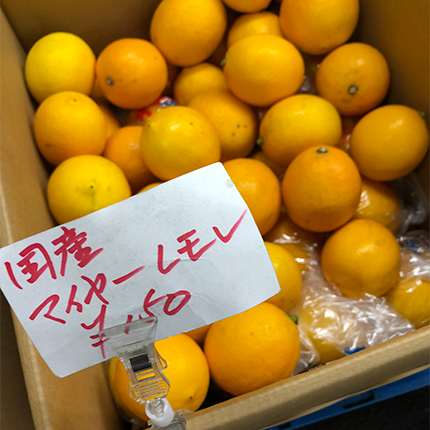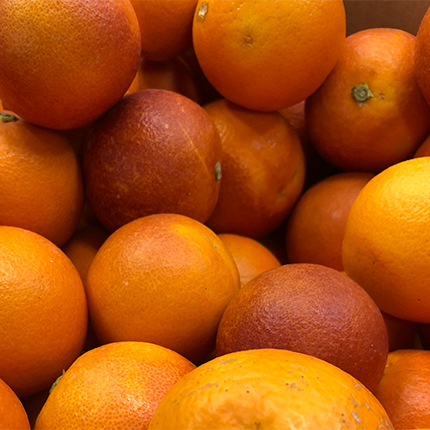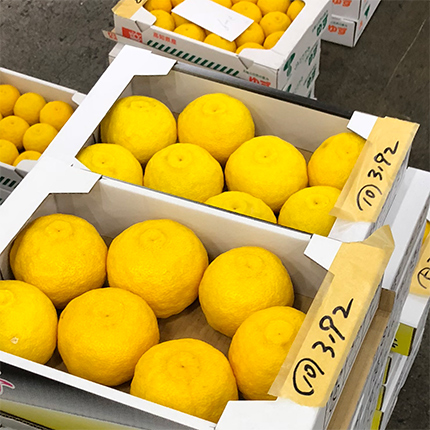 I was in awe of the product knowledge our main fruit supplier, Kiyota-san, had. It shouldn't have come as a surprise, when you hear he basically grew up in these fruit warehouses, learning the trade from his father. Laying out 5 types of strawberries in front of us, he told us the best traits of each variety. Some were sweet and juicy, some had a nice balance of sweet and tart, and the larger Sky Berry variety starts very sweet at the tip, gradually dissipating nearer to the stem. All were bursting with strawberry flavor, it sounds obvious, but it is hard to find in commercially grown berries in North America.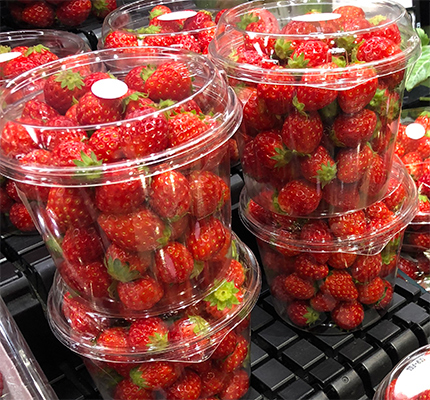 In between the two market tours, we popped in to a small sushi restaurant, outside of Tsukiji market, for our breakfast. The matron of the house boisterously greeted us, and the chefs quickly laid out a beautiful spread of fresh sushi and sashimi in front of each of us. There's no doubt the product came from the market just hours before, it tasted so fresh and delicious. After the first couple of hours of walking around in the cool morning in refrigerated areas, it was comforting to sip the earthy green tea and finish our meal with the warm miso soup. Upon leaving, we were each given a little jar of seaweed paste, something I'm still not sure how I should eat…I'm sure my colleagues will fill me in.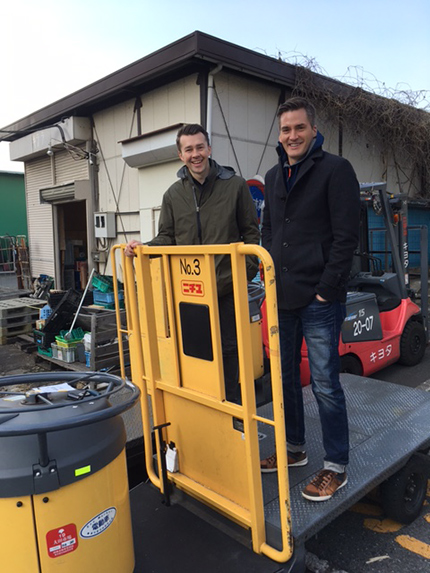 Heading back to the hotel to start my day of work, still trying to warm up, a sense of excitement filled me. I always knew the Japanese had a different level of respect for their food, each worker is basically an artisan, whether they're a farmer, supplier, or chef. I feel a great sense of responsibility and am humbled to get to use all of this amazing produce at Park Hyatt Tokyo and I look forward to sharing some of my creations with our guests soon.
James Holehouse recently moved from Grand Hyatt Hong Kong to join the Park Hyatt Tokyo team as Executive Pastry Chef. Canadian born, his love of travel and the pastry arts has allowed him to compete and work throughout Asia, Europe, and North America.