PASTRY BOUTIQUE
Christmas Cakes / Holiday Selection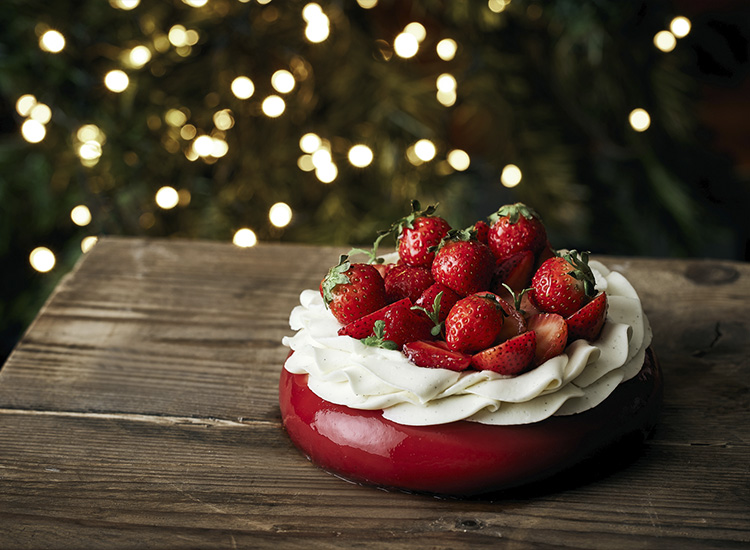 < CHRISTMAS CAKE >
Designed by Executive Pastry Chef Julien Perrinet, these elegant cakes feature carefully selected ingredients such as Amaou strawberries, French chestnuts, Tahitian vanilla. Cakes that are sure to make any holiday gathering extra special.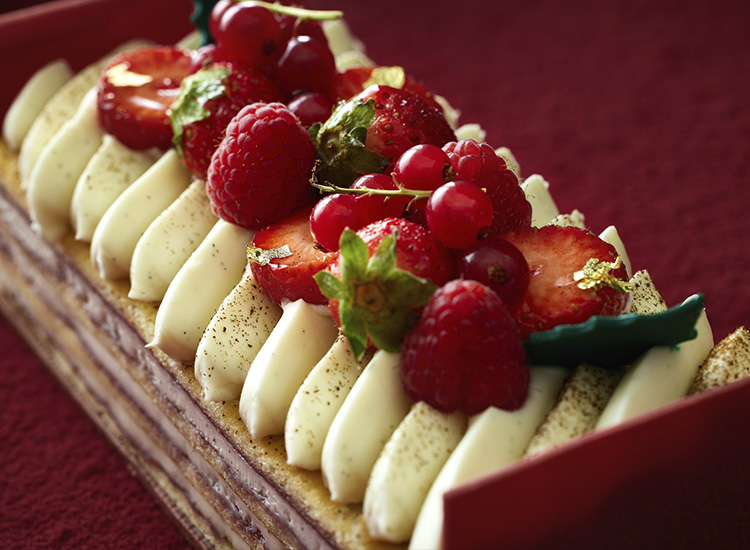 Bȗche Amahiti JPY 6,200 (18cm)
This signature cake brings together two of the most popular ingredients—Amaou strawberries from Fukuoka, Japan and aromatic Tahitian vanilla to bring a luxurious blend of flavors. Raspberry Sable base supports layers of soft vanilla cream, strawberry jam, and Viennois sponge cake, topped with fresh Amaou strawberries, raspberries and red currants.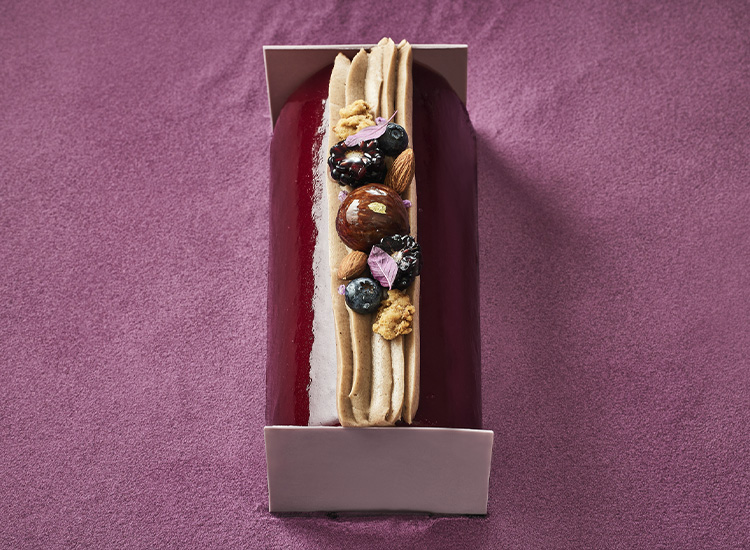 Bȗche Occitane JPY 6,800 (18cm)
Bȗche Occitane is inspired from the regions of southern France, a vibrant land that produces blueberries, blackcurrants, and chestnuts each year. Rich chestnut sponge cake is coated with a blackcurrant glaze, decorated with chestnuts, almonds, and berries, filled with layers of cassis jam and refreshing Earl Grey Tea cream.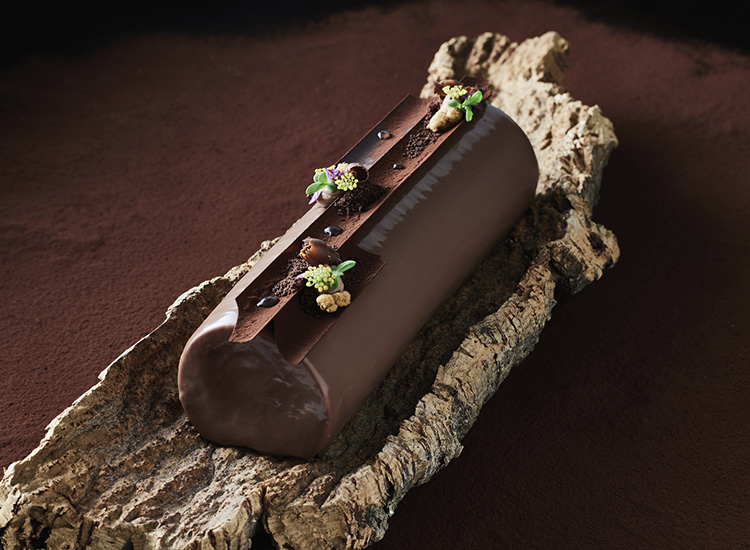 Bȗche Natura JPY 7,200 (24cm)
This holiday season, find sanctuary in nature with this forest inspired cake. Vanilla sponge cake is rolled with rich yuzu citrus marmalade in the middle of a gianduja mousse layers, praline crunch and garnished with sheets of organic dark chocolate, hazelnut crumble, for a natural finish.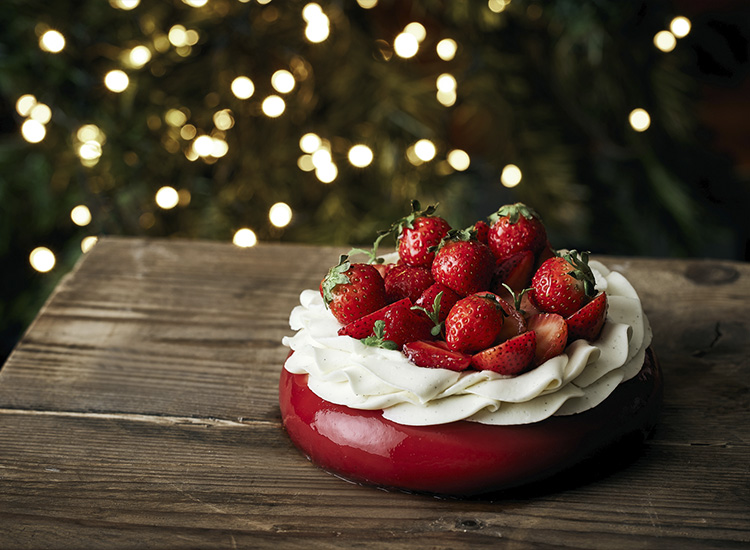 Fragola JPY 6,800 (14cm)
Fragola brings a refreshing twist to the traditional Christmas cake. Vanilla Genoise cake is filled with strawberry, yuzu jam and fromage blanc mousse to strike the perfect balance between sweet and sour. Finished with a festive strawberry glaze, elegant vanilla cream frills and a generous amount of fresh strawberries, this is the perfect cake to complement the holiday table.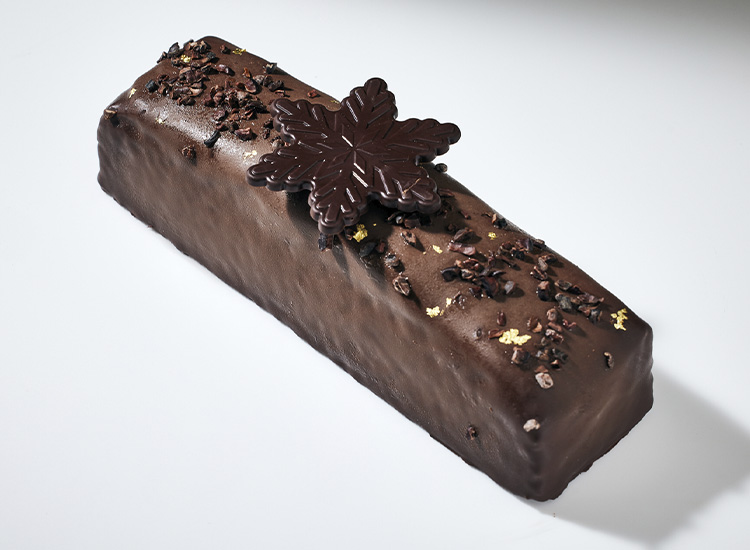 Chocolate Caramel Mama Log Cake JPY 3,800 (20cm)
This special cake is an homage to family and childhood memories. Chef Julien uses his mother's recipe for the chocolate cake, filled with salted caramel cream from his home region of Brittany and dark chocolate ganache. A sprinkling of roasted cocoa nibs accents the cake with a slight bitterness and satisfying crunch.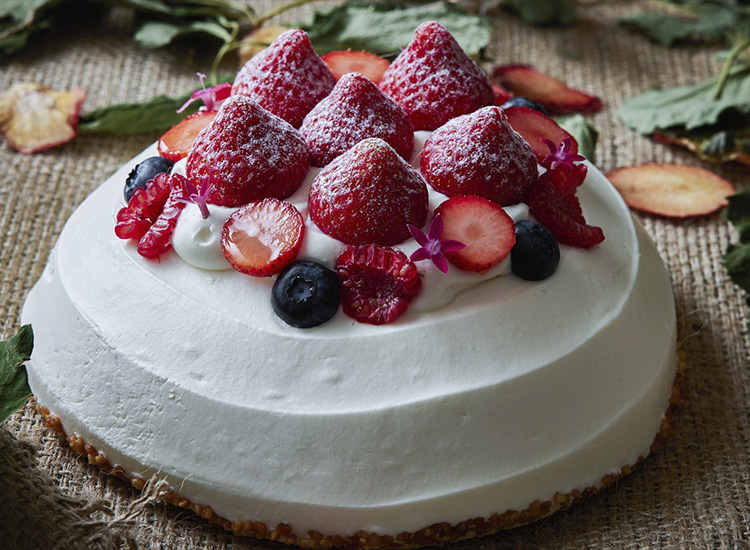 Winter Strawberry Shortcake JPY 5,800 (15cm)
Available for pickup: From Wednesday, December 20, 2023 to Monday, December 25, 2023
Fragola and Chocolate Caramel Mama Log Cake are available from Friday, December 1.
Reservations: A minimum of four days advance reservation is required.For reservations and inquiries: Pastry Boutique, 2/F Park Hyatt Tokyo
TEL: 03-5323-3462 (11:00 a.m. to 7:00 p.m.)*Christmas cakes can be reserved by telephone or on our website.
<HOLIDAY SELECTIONS>
*Selling period varies depending on items.
Validity: From Friday, November 18 to Sunday, December 25, 2023
*Stollen will be available from Tuesday, November 1, if reserved in advance (available at the Pastry Boutique from Friday, November 18).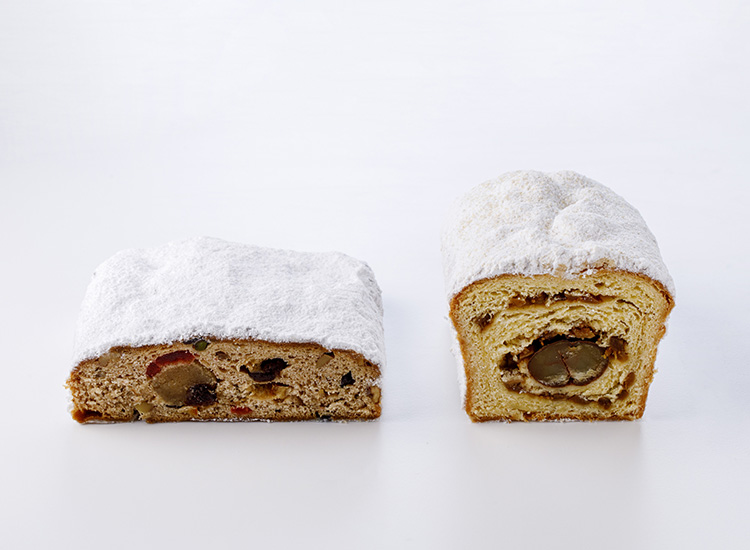 ・Park Hyatt Tokyo Stollen
Savor the popular European stollen with our selection of special holiday flavors: Christmas (assorted spices) and Marron (chestnut), courtesy of Park Hyatt Tokyo's Bakery Chef Kanamaru.
Christmas Stollen JPY 3,500 (19cm x 12cm)
Mini Christmas Stollen JPY 2,800 (15cm x 9cm)
Marron Stollen JPY 3,800 (18cm x 7cm)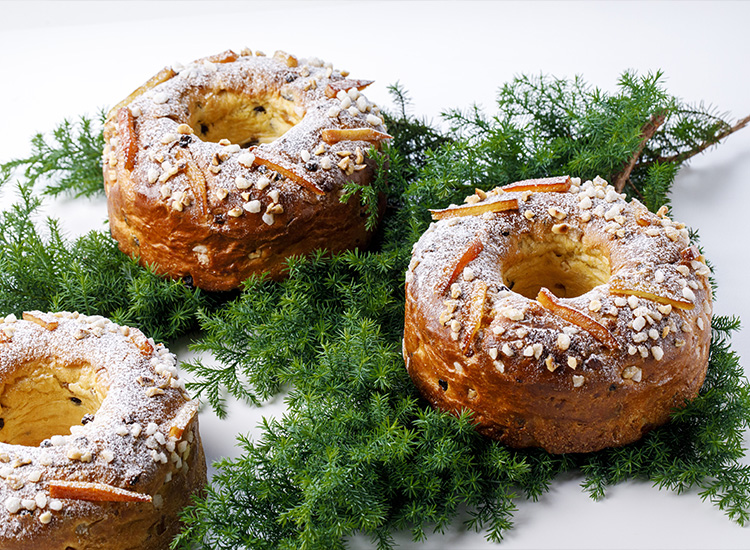 Validity: From Friday, December 1 to Monday, December 25, 2023
・Stollen Brioche JPY 720 (11cm)
・Festive Crown Brioche JPY 1,700 (15cm)
・Panettone JPY 3,200 (14cm)
・Festive Fruits Cake JPY 3,800 (15cm)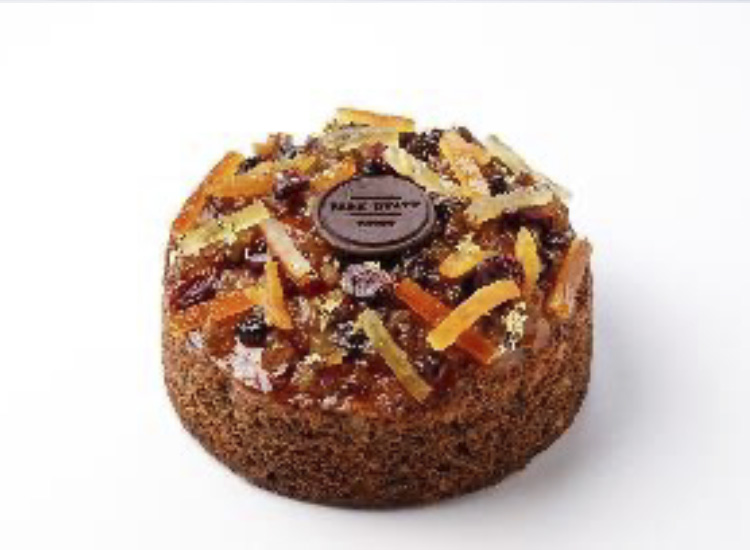 For reservations and inquiries: Pastry Boutique, 2/F Park Hyatt TokyoTEL: 03-5323-3462 (11:00 a.m. to 7:00 p.m.)*Christmas cakes can be reserved by telephone or on our website.