New York Grill
From Olive to Beef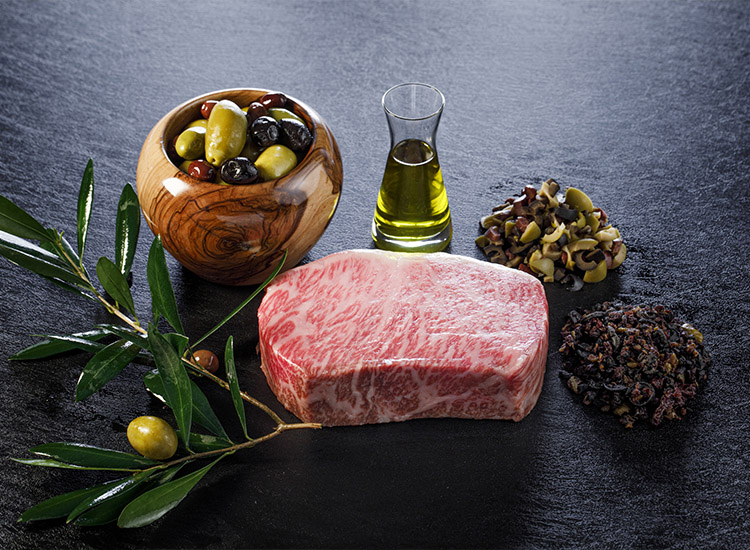 This season, New York Grill will feature "Olive-fed Wagyu Beef," a premium Sanuki beef prepared in harmonious agricultural farming, years of perfecting the balance during the feeding and overall process. First, olives are grown and pressed for oil, and then the leftovers are fed to the local cattle who fertilize the olive trees. Nothing goes to waste in this cycle. Instead, Chef Paul Gajewski and his team ensure a rich, buttery, supremely marbled meat with a high oleic content to improve the tenderness and umami flavor. This sustainable farming process coincides with Park Hyatt Tokyo's ethos and values. Cocktails and snacks featuring local olives will also be prepared at New York Bar.
Validity: From Wednesday, July 6 to Wednesday, August 31, 2022
Price: 4-course dinner at JPY 19,800 / 5-course dinner JPY 23,100
(inclusive of tax and subject to a service charge)
For reservations and inquiries, please contact New York Grill at 03-5323-3458.
Online reservation is also available from here.