Girandole
"PINTADE d'AMAKUSA"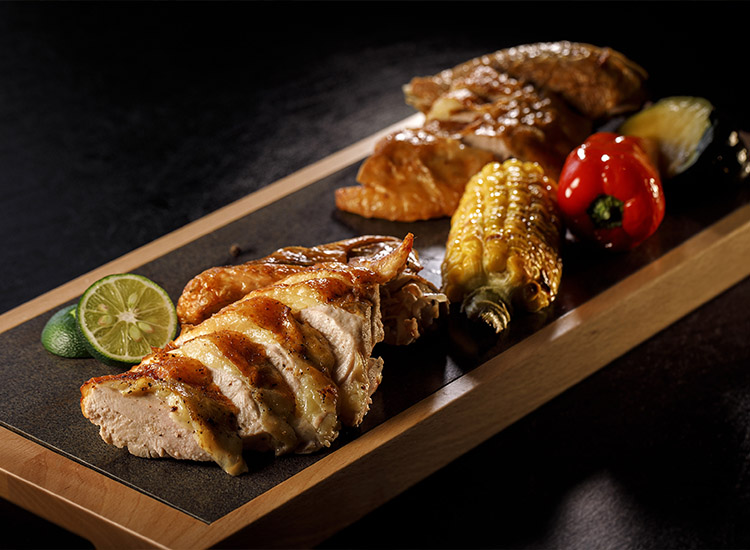 At Girandole, Chef Kojiro Tsutsumi offers a French pure-bred pintade dinner brought from Amakusa, Kumamoto. This guineafowl, known as the "Queen of Poultry," is raised with a special diet, including local oyster shells and seaweed. The dish is rich in minerals and calcium, providing tenderness with a bountiful flavor known for overcoming summer heat and furnishing iron and vitamins. The meal will be plated with vegetables harvested from the same region.
Validity: From Wednesday, July 6 to Monday, August 8, 2022
Price: Dinner course for two at JPY 16,500 (inclusive of tax and subject to a service charge)
For reservations and inquiries, please contact Girandole at 03-5323-3459.
Online reservation is also available from here.