The Peak Lounge
Harry Winston "The Winston Garden Maze" Afternoon Tea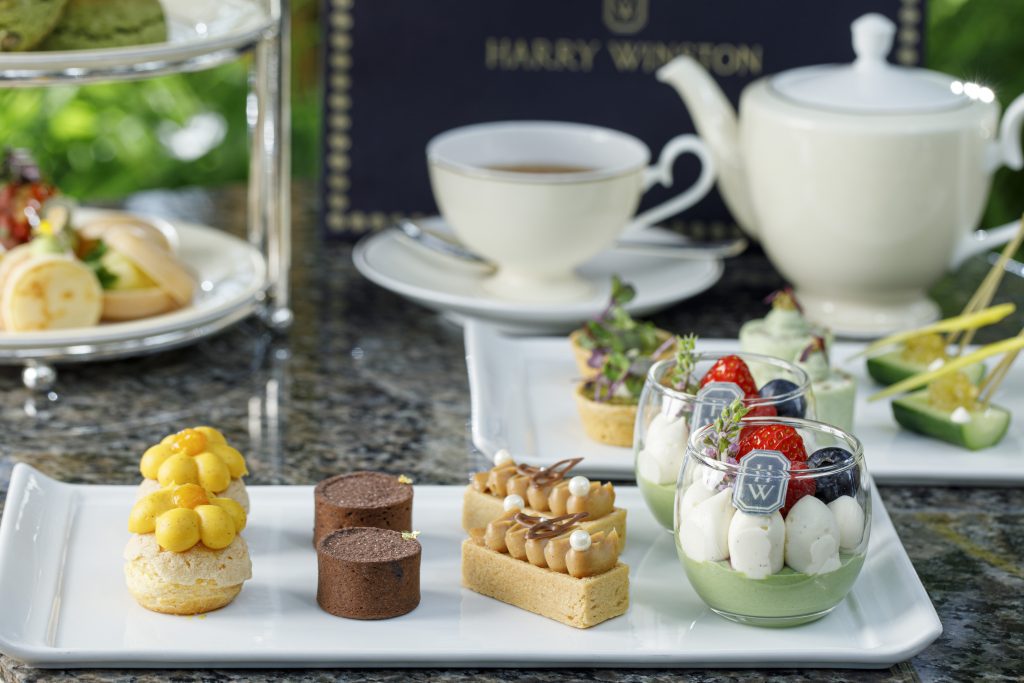 Park Hyatt Tokyo is welcoming spring at The Peak Lounge with the Harry Winston Afternoon Tea menu "The Winston Garden Maze." Try our chefs' elegant creations with a special luxurious touch for a limited time only.
Founded in New York in 1932, the House of Harry Winston continues its legacy as the "King of Diamonds," setting the standard in luxury jewelry. Since the House's inception, nature's splendor has inspired generations of Winston designers, who have seamlessly transformed delicate floral motifs into magnificent jewels.
"The Winston Garden Maze" special afternoon tea is influenced by the image of lush green lawns and pastel perennials. Pleasing to both the eye and the palate, the menu reflects the refined taste and images of Spring with a exquisite selection of savory and sweets courtesy of The Peak Lounge and Pastry team, lead by Julien Perrinet.
Validity: From Monday, April 25 to Thursday, June 30, 2022
Price: JPY 8,250 per person (inclusive of tax and subject to a service charge)
Includes free-flow beverages.
Choose from more than 20 types of tea and a wide selection of beverages.
Time: Choose from the following reservation time slots.
12:00 noon – 3:00 p.m. (Lounge area)
1:30 p.m. – 4:30 p.m. (Bar area)
3:30 p.m. – 6:30 p.m. (Lounge area)
*We may be unable to accomodate all seating preferences but we will do our best to match your request.
For reservations and inquiries, please contact The Peak Lounge at 03-5323-3461.
Online reservation is also available from here.