Pastry Boutique
Valentine's Day and White Day Sweets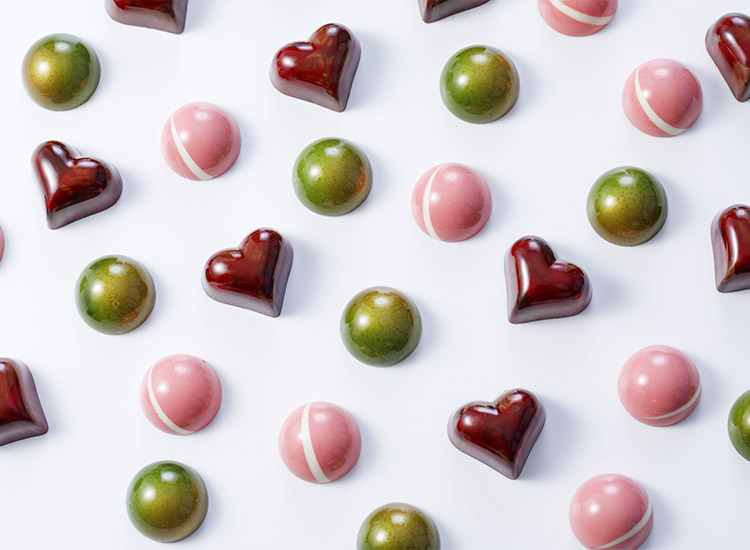 At Pastry Boutique, we will offer the Valentine's Day and White Day sweets. Any romantic creations from our stylish selection would be a perfect gift for that special person in your life. Whether as a show of love or as a treat for yourself, our unique flair shines through in this luxurious collection of sweets.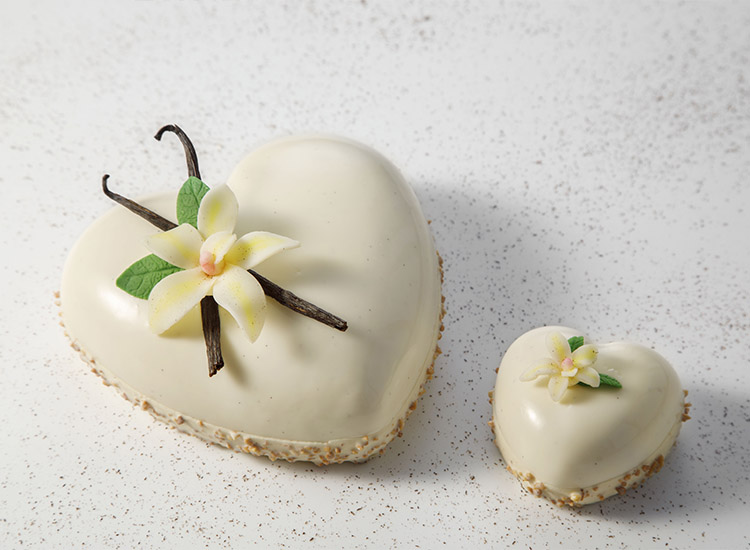 THE VANILLA ORCHID
JPY 5,200 (14cm) / JPY 920 (6cm)
The vanilla orchid represents purity and elegance – and this cake is made for vanilla lovers. The rich vanilla flavor and the combination of creamy fromage blanc mousse and the crunchy hazelnut crumble allows the orchid to deliver a light, delicate flavor. The varieties of the vanilla combine drawing on their locations of origin: rich flavored Tahitian, smoky Madagascar, and earthy Uganda vanillas. Recipes with layers of different vanillas make a unique combination of flavors and textures.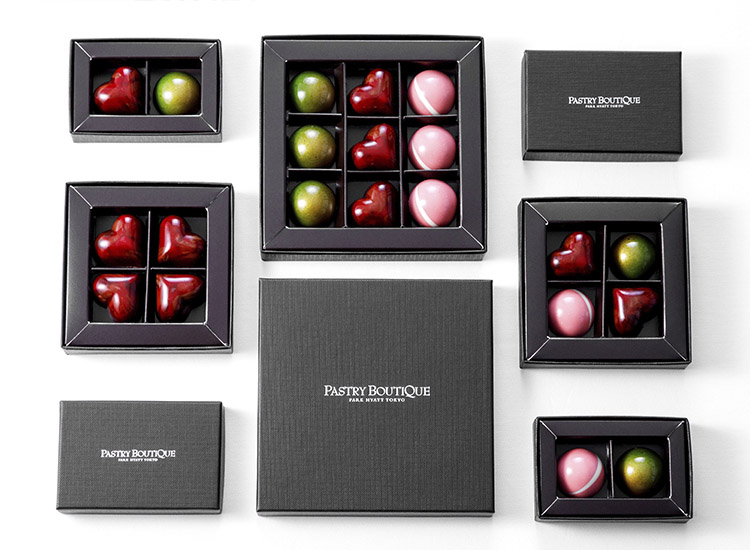 CHOCOLATE BONBONS
JPY 3,000 (9 pieces) / JPY 1,400 (4 pieces) / JPY 700 (2 pieces)
An assortment of three different chocolate bonbons to awaken your sweet tooth. The combination of ingredients is unique, and the vivid colors make the presentation reminiscent of a jewelry box. The green bonbon is made of Yuzu citrus and Pistachio, and the red heart bonbon tastes of Darjeeling tea and peach. The pink is infused with Earl Grey tea and pink grapefruit. On their own or together, they are sure to make a statement of love.
・Yuzu Citrus & Pistachio
・Red: Darjeeling Tea & Peach
・Pink: Earl Grey Tea & Pink Grapefruit
For reservations and inquiries:
Pastry Boutique 03-5323-3462 (11:00 a.m. to 7:00 p.m.)
Online reservation is also available from here.