Brooklyn Bridge to Tokyo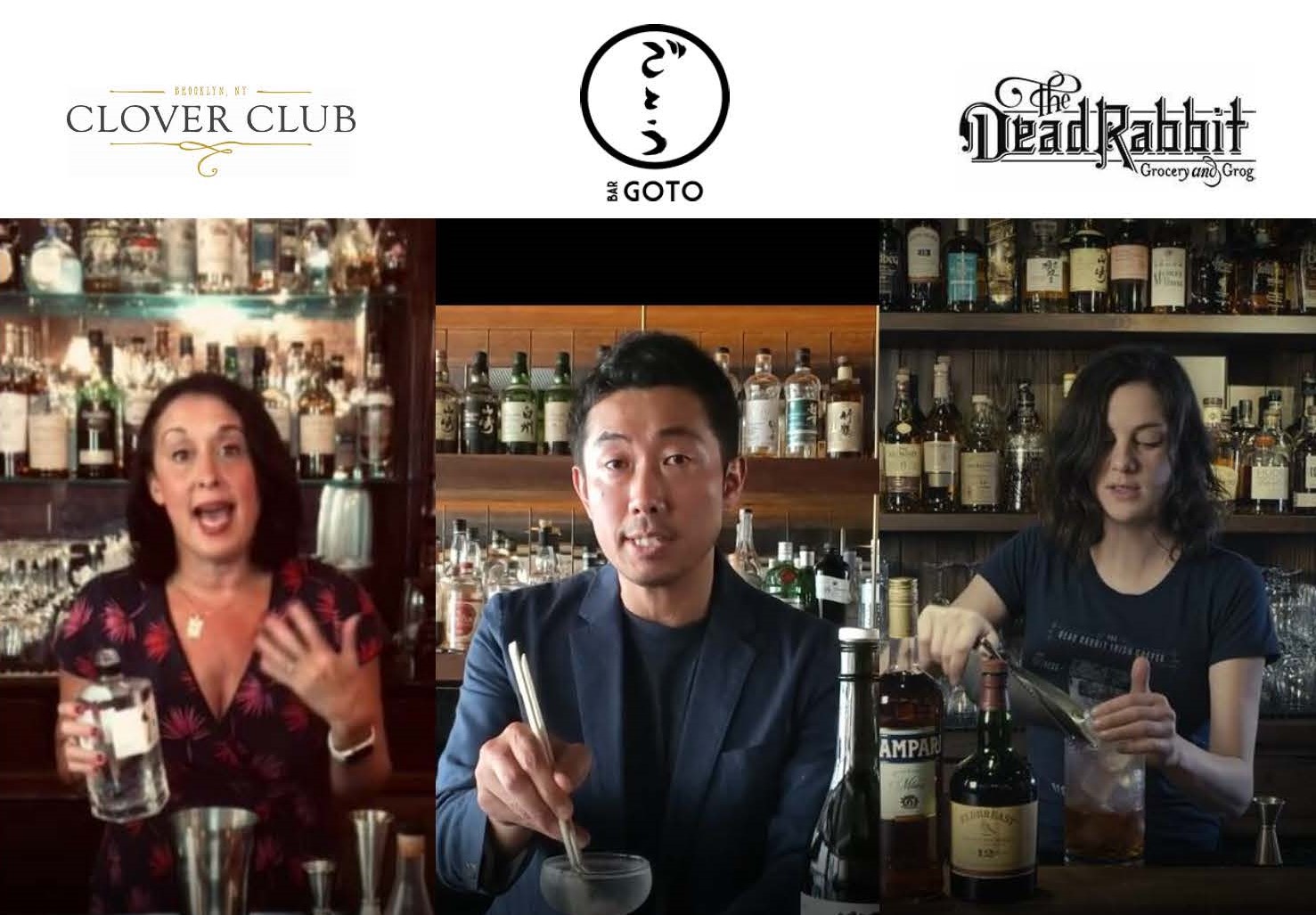 As life slowly returns to normal in Tokyo, the New York Bar at Park Hyatt Tokyo wishes to be part of our return. So, beginning November 4, 2021, a new "Brooklyn Bridge to Tokyo" program will enable guests to order and enjoy signature cocktails from three famous bars in New York City, delivered with care right here at the New York Bar.
Not only will guests be able to travel in their imagination to New York City, but by accessing the QR codes at the bottom, they will be transported to a famous bar on the other side of the globe. Try it, and you will enjoy both the cocktail AND the experience. As they say in the Big Apple: "No great story ever started with someone eating a salad."
Clover Club
The new Clover Club strives to follow in the footsteps of those old-time Philadelphian journalists' hang out and provide a place where you can eat, drink and talk.
https://cloverclubny.com/
The Dead Rabbit
The Dead Rabbit is an award-winning bar opened in 2013 and dedicated to celebrating the finest traditions of Irish hospitality. They are famous for their food, drinks, service, and surroundings – but more importantly, for their warm welcome. They are semifinalists for James Beard Award, which celebrates and supports the people behind America's food culture.
https://www.deadrabbitnyc.com
Bar Goto
Established by owner Kenta Goto, Bar Goto seeps with influence and ingredients from his native Japan. The bar quickly became a local favorite, attracting regulars and those eager to taste some of the hype.
https://www.bargoto.com/
Period: from November 4, 2021
Time: Sundays to Wednesdays 17:00 – 23:00, Thursdays to Saturdays 17:00 – 24:00
Price: 2,640 Yen each (including tax and subject to service charge)
Menu:
Clover Club Cocktail from Clover Club
Julie Reine's take on the famed pre-Prohibition-era recipe is a far cry from many of today's grenadine-tinged examples. But Reiner's subtle changes to the original formula lend sophistication to the historically crowd-pleasing drink.
Gin blossom from Clover Club
The Gin Blossom Julie Reiner's is an aromatic riff on the original Martini. The Gin Blossom mashes up the fruit notes of apricot with the floral, vanilla notes of Martini Bianco, and the herbaceous profile of gin.
Psycho Killer from The Dead Rabbit
White cacao and banana liqueur balance the dry, bitter duo of cocoa nibs and Campari in this elegant Irish whiskey cocktail curated by bartending pro-Jillian Vose of The Dead Rabbit.
Sakura Martini from Bar Goto
"I always wanted to use cherry blossom in a cocktail," said Goto. "Everyone loves cherry blossoms." That blossom, as well as the addition of sake and maraschino liqueur to the usual gin, results in a very delicate Martini.
Inquiries: New York Bar (03-5323-3458) *Reservations not taken