Delicatessen
Holiday Gift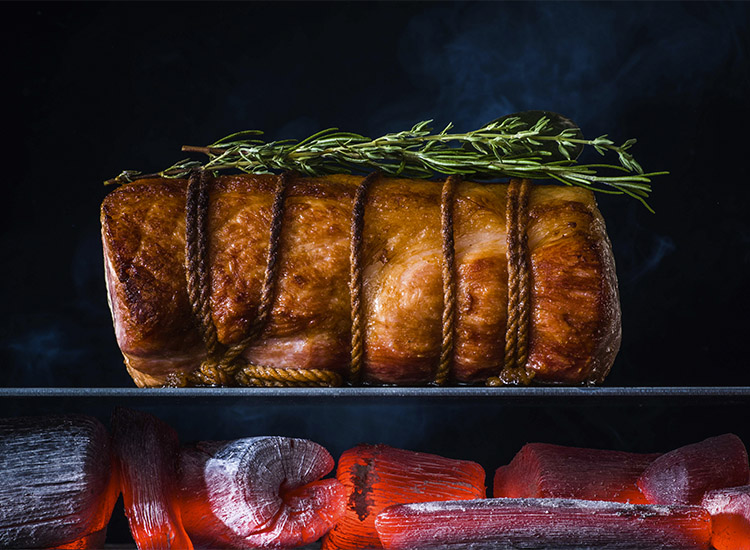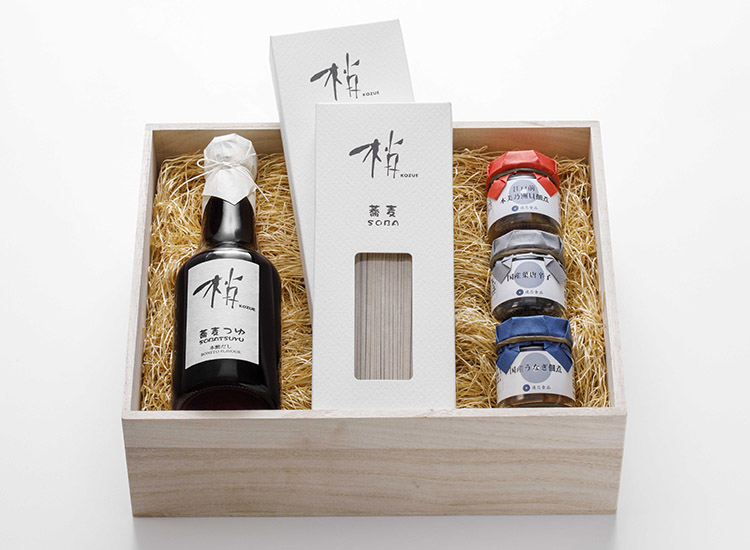 "KOZUE" Soba Noodle Set / Udon Noodle Set    JPY 6,200
This year we are offering a noodle set with three mini jars of tsukudani condiments, so you can welcome the New Year from the comfort of your own home while experiencing the traditional end-of-year Japanese custom of soba as a ceremonial meal. The udon noodle set is also available for purchase.
【Mentsuyu (for noodle 300ml) / Soba Noodles (300g×2 boxes)or Udon Noodles (300g×2 boxes) / 3 kinds of Tsukudani (Japanese Eel, Japanese Leaf Pepper and Edomae Hard Clam)】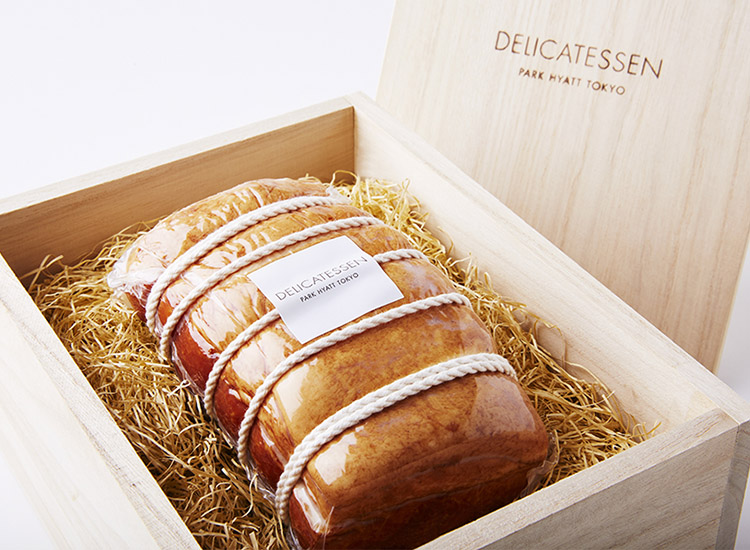 Red Pork Ham    JPY 7,800 (600g)
The popular ham from New York Grill's lunch buffet will be available to take home as a sumptuous centerpiece for your holiday table or as a delightful winter gift. Our red pork ham has an intense savory taste and meaty aroma. Its impressive presence is sure to be the focus of your meal and bring your guests closer together.
Black Boneless Ham    JPY 7,500 (900g)
An award-winning charcuterie, crafted exclusively for Park Hyatt Tokyo. This Black Boneless Ham is made from pork thigh and is great warm or cold with just the right amount of bold, rich flavor.
Delicatessen HOLIDAY GIFT
Validity: From Monday, November 1 to Monday, January 10, 2022
For reservations and inquiries: Delicatessen, 1/F Park Hyatt Tokyo TEL: 03-5323-3635 (11:00 a.m. to 7:00 p.m.)
*All prices are inclusive of tax.
*Except for some areas, we also offer shipping via courier (shipping fee not included).