New York Grill
presents Sustainable Lobster Specialty Course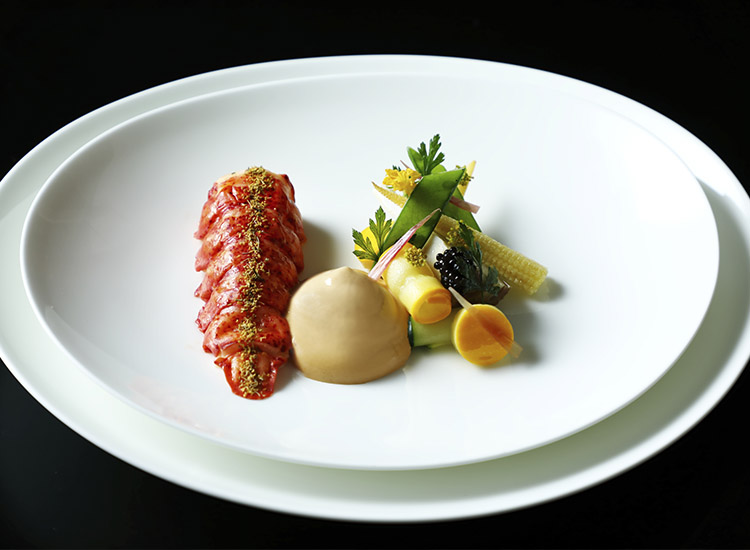 From Thursday, October 1 to Saturday, November 28, New York Grill is offering a special dinner course menu featuring sustainable Canadian lobster.
Lobster toast with olive oil caviar give a preview to an appetizer with scallops with a refreshing citrus marinade. Ravioli with sauce Américaine pave the way for a main dish of poached lobster tail, as grilled Sendai beef serves as the course's grand finale. Chef Paul showcases his creativity and talent for bringing out the best flavors from carefully selected ingredients with style and sophistication. We recommend this course with our wine pairing menu.
 
 
Period: Thursday, October 1 to Saturday, November 28, 2020
 
Price: 25,000 yen per person
*The course without the poached lobster tail is also available for 21,000 yen
*All prices are exclusive of service charge and tax.
 
Menu:
・Sustainable Canadian Lobster Toast, Olive Oil Caviar, Gribiche Sauce
 
・Lobster Ballotine, Citrus Marinated Hokkaido Scallop
 Kaviari Caviar, Pickled Radish, Avocado Coriander Dressing
 
・Sustainable Canadian Lobster and Salmon Ravioli
 Sautéed Swiss Chard, Sorrel, Sauce Américaine
 
・Poached Lobster Tail
 Asparagus, Baby Turnip, Heirloom Carrots, Romanesco Broccoli, Lobster Mousse
 
・Aperol Spritz Granité, Blood Orange Sorbet, Lime
 
・Grilled A5 Miyagi Sendai Sirloin
 Shiitake Mushroom Puree, Japanese Chestnut, Red Wine Sauce
 
・Unshu Mandarin Orange Mousse, Mascarpone Vanilla Cream
 Valrhona While Chocolate, Orange Passion Fruit Sauce
 
For reservations and inquiries: New York Grill TEL 03-5323-3458
*Reservations can also be made online.