Delicatessen
My Bottle Special Coffee Offer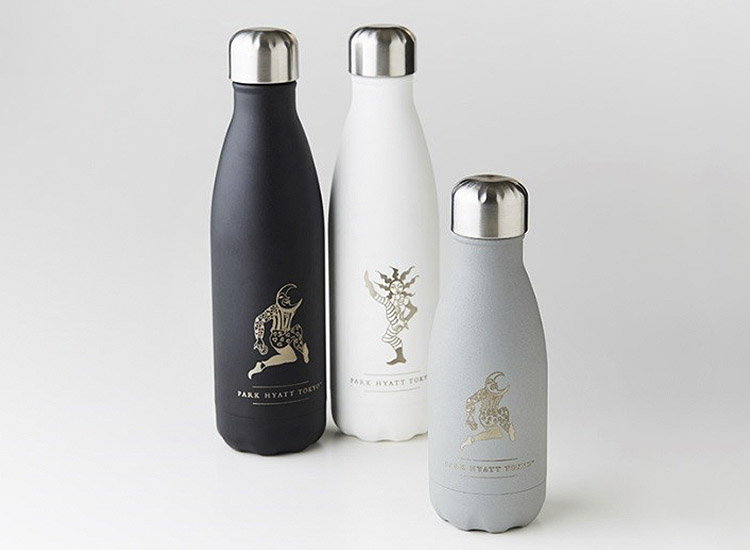 S'well is a well-known, eco-friendly, and fashionable bottle brand from New York. Park Hyatt Tokyo and S'well came together to produce this stylish bottle complete with an illustration by Ms. Mieko Yuki whose artwork is featured all over our hotel. With two sizes and three colors (Black, White and Gray) available, not only do they make a great gift, but you can choose whichever one you like to take home for yourself.
Small Bottle (260ml) ¥4,500
Large Bottle (500ml) ¥6,500
*all prices subject to tax.
In addition, guests who bring their own Park Hyatt Tokyo S'well bottle can order a cup of coffee for a special price!
<Small Bottle>
Coffee: special price ¥350 (regular price ¥432)
Latte: special price ¥486 (regular price ¥400)
<Large Bottle>
Get 2 cups of coffee for the price of 1
*all prices included taxes.
Fill your Park Hyatt Tokyo S'well bottle with one of Delicatessen's aromatic blends.
DELICATESSEN
Floor PARK HYATT TOKYO 1st Floor
Hours Daily – 11:00 am to 7:00 pm (Lunch: Daily – 11:00 am to 2:00 pm) 
Contact for inquiry
Tel +81 3 5323 3635 (11am〜7pm)  
Email tyoph.deli@hyatt.com