Delicatessen: Simmering Stew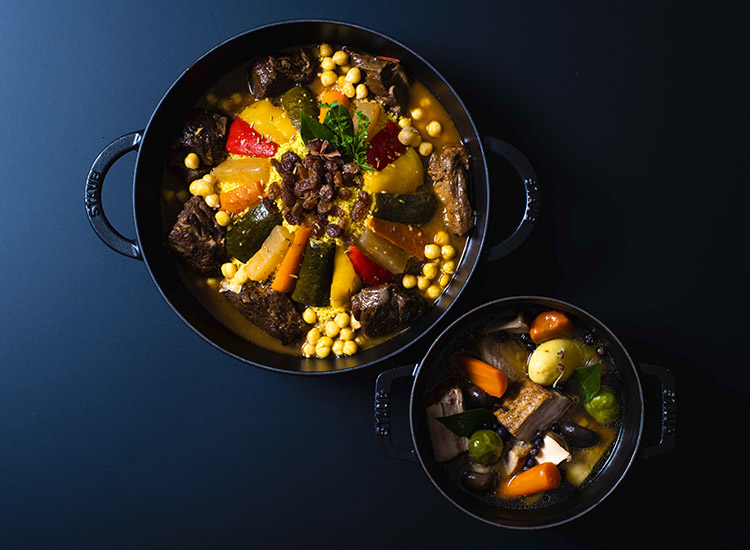 Delicatessen is pleased to introduce a selection of stew sets this autumn. The first offering will feature a slow-cooked tomato base, lamb stew with paprika, radish and zucchini, served with couscous. The second offering will be a traditional, hearty, French farmhouse Potée soup with pork and vegetables served with Campagne bread.
Treat yourself to these hearty stews in Delicatessen or take out for lunch or dinner this coming autumn.
Period: Saturday, 12 October to Friday, 25 October 2019 (Lamb stew with couscous)
     Saturday, 26 October to Friday, 8 November 2019 (Potée soup with Campagne bread)
Price: Lunch Set, ¥1,700 (Coffee, tea or dessert included)
    A La Carte, ¥1,400
    (All prices are subject to tax.)
For inquiries, please contact Delicatessen, 1/F: +81 3 5323 3635.
Operational Hours: 11:00 a.m. to 7:00 p.m.
*Prices are subject to the new consumption tax rate once updated by the Japan Tax Reform.