Masters of Food & Wine 2017:
Wine Excursion- Katsunuma Winery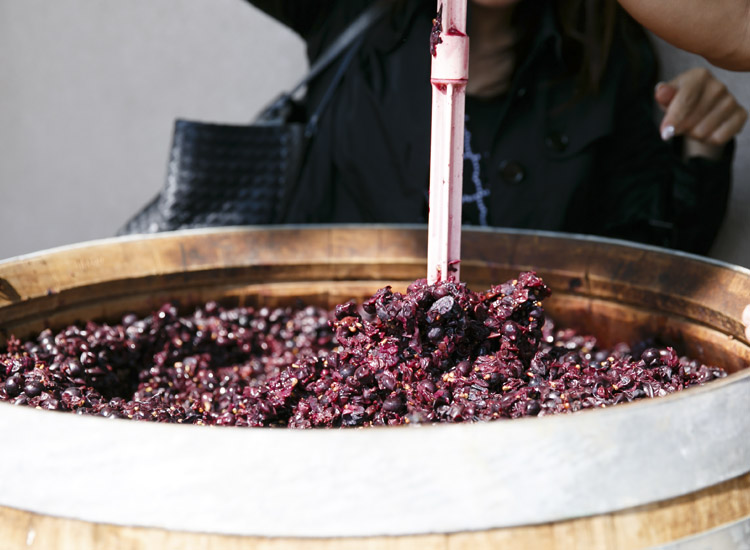 Masters of Food & Wine is a seasonal culinary and beverage event that is hosted every season globally at Park Hyatt hotels where local residents and visiting connoisseurs are able to engage with our award-winning chefs, sommeliers, and specialists.
We are pleased to present the Wine Excursion again on 13 September, where guests will visit Katsunuma winery in Yamanashi Prefecture, the koshu wine region of Japan. The winery has won many prestigious awards in wine competitions and as a result, koshu wine is gaining worldwide attention.
A group of 18 guests will be able to take part in the traditional method of wine-stomping, also known as pigeage, as well as participating in the sparkling wine bottling process. Guests will also enjoy a winery tour sampling juices at the different stages of fermentation followed by a barbeque lunch prepared by our chefs from Park Hyatt Tokyo at Chateau Aruga with the winery owner.
Experience this special outing to the wine region of Yamanashi Prefecture with a special outdoor barbeque while drinking Japan's finest koshu wine this coming September. 
Date: Wednesday, 13 September 2017
Time: 7 a.m. meeting time at 2F main entrance of Park Hyatt Tokyo.
6 p.m. estimated return time back to Park Hyatt Tokyo.
Price: 30,000 yen (including tax) per person.
For reservations and inquiries please contact our Food & Beverage Department from 9 a.m. until 5 p.m.: +81 3 5323 3433