New York Grill & Bar:
N.Y. C & C: A Miyazaki Caviar and Krug Collaboration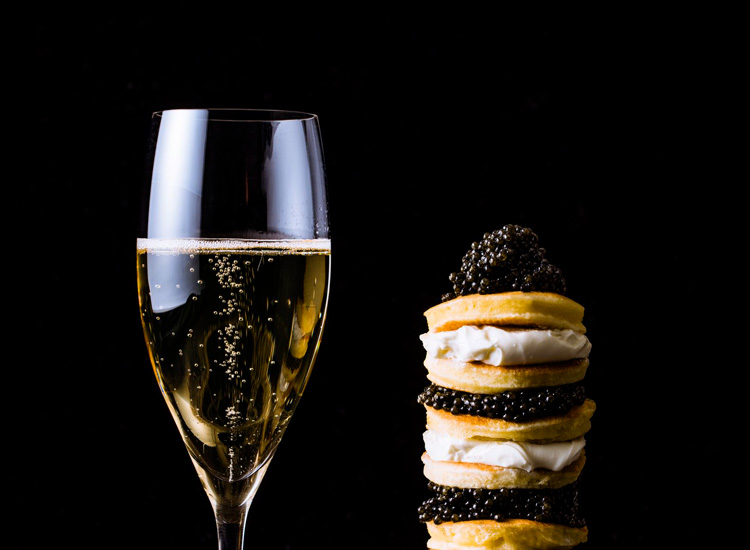 New York Grill's lavish champagne and caviar menu series, N.Y. C&C, returns for a limited time this summer featuring Krug champagne paired with an exclusive variety of Miyazaki 1983 caviar extracted from rare Siberian sturgeon that has been farmed for 8 years.
The production process of Miyazaki 1983 caviar is a result of a 30 year aquaculture experiment of incubated fish farms on the southeastern coast of Kyushu and is now globally recognized for producing Japan's finest quality caviar.
Indulge in this buttery and lightly salty delicacy while savoring crisp Krug champagne overlooking the glittering city lights from the 52nd floor at New York Grill & Bar this July.
Period: Saturday, 1 July to Monday, 31 July 2017
Time: New York Grill 5:30 p.m. to 10:00 p.m.
    New York Bar 5:00 p.m. to midnight (L.O. 11:30 p.m.)
    *Thu, Fri and Sat until 1:00 a.m. (L.O. 12:30 a.m.)
Price: Caviar from 18,000 yen
    Krug champagne (bottle) 35,000 yen
    Champagne by the glass from 6,500 yen
     (All prices are subject to tax and service charge)  
For inquiries and reservations, please contact New York Grill & Bar 52/F: +81 3 5323 3458.
Kindly note that New York Bar does not take reservations.
Operational Hours: New York Grill Lunch 11:30 a.m. to 2:30 p.m./Dinner 5:30 p.m. to 10:00 p.m.
New York Bar 5 p.m. to midnight (Thursday through Saturday until 1:00 a.m.)